Abus Padlocks and Security Categories
↑ Browse the categories above to see all ↑
Abus Padlocks and Security Top Picks
Abus Padlocks and Security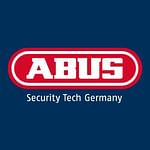 Abus specialise in electronic and mechanical security products for home, mobile and commercial applications. Established in 1924 by August Bremicker and Sons, Abus have produced padlocks in three different locations in Germany for over 85 years, and are now a global company with around 3500 employees. Distinguished as a "Brand of the Century" in a 1996 German Standards publication, Abus are renowned for their reliable and dependable security solutions and have recently started to include an increasing number of smart technology products amongst their large catalogue of locks, alarms, access control and video surveillance ranges.

About The Products

At the core of the Abus catalogue is their extensive selection of padlocks. Whether you're looking for maximum security, weather resistance or a specific size or finish, there is more than likely an Abus padlock available that fits your requirements. Some of these are tried and tested stalwarts of the range – the Diskus series for example, was first introduced in 1949, and the robust spherical design has remained largely unchanged since. The 54TI Series is a much more recent addition which makes use of Titalium, an aluminium alloy which has the strength properties of brass but with 30% less weight.

Abus are well known for their bike locks and in fact manufactured the first dedicated U-lock back in 1971, which was originally designed for locking mopeds. We stock a range of cable locks for bikes as well as ground and wall anchors for secure tethering at home.