Bosch BITURBO Cordless Tools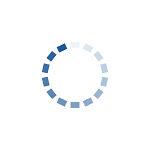 Loading...
End of content
Error - No more pages to load

Bosch BITURBO tools are designed especially to work in conjunction with Bosch ProCORE batteries. When used with a ProCORE 8ah or 12ah battery, these brushless cordless tools gain a huge performance boost which puts them on par with corded tools of up to 1800 watts, enabling you to take on heavy duty cutting, grinding, drilling and chiselling jobs, but without having to rely on a corded power connection. While other maufacturers have begun making cordless tools which run on two 18v batteries in order to squeeze more performance out of them, Bosch have managed to pack enough power into a single ProCORE battery that only one is needed, helping to reduce size, weight and clutter on the jobsite.

While only a ProCORE 8ah or 12ah battery unlocks the full potential of these powerful tools, they remain fully compatible with the rest of the Bosch Professional 18v lithium ion battery platform so you don't need to worry about all your existing batteries and chargers becoming redundant - when used with a standard 18v Bosch Professional battery they will work absolutely fine, just at a reduced capacity. Likewise, Bosch ProCORE batteries are suitable for use with all existing Bosch Professional 18v cordless li-ion tools.