Karcher 18v Battery Universe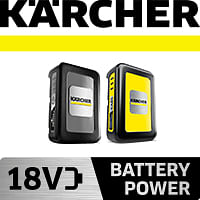 A whole universe full of battery power. This is the 21st century. It's all about the new star in the battery sky: welcome to the Karcher 18v Battery Universe. Being able to work without power outlets and cables gives you a previously unknown degree of flexibility and comfort in many activities, whether you are cutting hedges or vacuuming in the narrow rows of seats of an aeroplane or cinema. All applications are noticeably easier and you save time as you no longer need to wind and unwind cables or look for power sockets. And you'll never trip over a cable again.
Endless compatibility, performance and safety. The Karcher 18v Battery Power battery fits in all 18v devices from Karcher. And not just Home & Garden products but also Karcher Professional products. Explore our range of 18v cordless machines below, all benefiting from the freedom of cordless with maximum tool range compatibility.
For even more power, we offer the Karcher 36v Battery Power platform. The 36v Battery Power batteries can also be used in Home & Garden products as well as Professional products. See Karcher 36v Battery Universe Cordless Tool Range
Karcher 18v Battery Power Platform
The Karcher 18v Battery Power battery platform includes compact and handy products for caring for small and medium-sized gardens and outdoor areas. These batteries come with a number of features to help ensure reliability, durability and performance. The highly impact-resistant and robust casing with IPX5 protection against water jets helps to prevent damage from water ingress or rough handling. Internally, reliable systems such as efficient temperature management, integrated voltage monitoring and overcurrent protection prevent damage to the cells caused by deep discharge, overvoltage and excessive heat generation. Heat regulation remains safe to ensure that the maximum possible power is always available. Innovative Real Time Technology allows users to read precise values for the remaining running time, charging time and charging state on a clear LCD display.

The batteries are available in two versions with different capacities: 18v/2.5 Ah and 18v/5.0 Ah. Both versions can be used in all 18v devices. Whether in Karcher cordless lawn mowers, vacuum cleaners or grass trimmers, the batteries can be exchanged quickly and easily, and can therefore be used flexibly at any time.
Real Time Technology
Unparalleled Karcher Real Time Technology provides users with the best possible information. Unlike conventional LED displays, this technology provides a detailed display of the operating status and charge level. With a integrated LCD display, the 18v battery communicates the remaining running time, remaining charging time and state of charge, depending on which device you are using. With a splash and shock resistant design, this 18v battery is designed to be used outside and on-the-go, whilst the intelligent cell monitoring protects the battery from over heating. Suitable for use in all devices using the Karcher 18v Battery Power platform.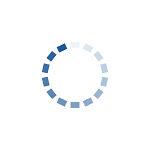 Loading...
End of content
Error - No more pages to load