Pressure Washers

Pressure Washers Information
Pressure washers
, also known as jet washers, are powerful cleaning tools which use a high pressure water jet to deliver intensive cleaning performance. An indispensable piece of equipment in industries like agriculture and construction, and commonly seen in use by garage workers and street cleaning teams, the
pressure washer
has also become increasingly popular amongst home users for exterior cleaning around the home and garden, as well as for cars, bikes and other vehicles. Delivering water pressure many times that of a garden hose, the most powerful
pressure washers
are capable of stripping paint and they will easily dislodge years of grime from walls, patios, paving and similar surfaces. To prevent damage to sensitive surfaces like wooden garden furniture, many
pressure washers
(such as those from the Karcher Full Control range) are equipped with variable pressure controls which enable the strength of the jet to be tailored to the application.
Pressure washers
need water and power to operate; they are typically connected to a tap but may be used with unpressurised bodies of water (like a water tank) as long as they have self priming capability. The majority of machines have electric motors and must be connected to the mains but petrol
pressure washers
are also available for use in areas where this is not feasible or desired.
Pressure Washer Safety:
It is easy to underestimate how powerful
pressure washers
can be and even the smallest models will cause injury if you come into contact with the high pressure jet; for this reason you should never aim one at yourself or anyone else. Remember that electricity and water is a potentially hazardous combination and take care to minimize any risk of electrocution when operating an electric
pressure washer
; using an
RCD
is highly recommended. Do not use a petrol
pressure washer
in enclosed areas.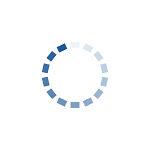 Loading...
End of content
Error - No more pages to load