Makita Tools Categories
↑ Browse the categories above to see all ↑
Makita Tools Top Picks
Makita Tools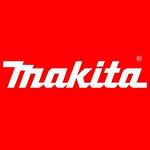 Originating in 1915 as a small motor repair shop in the port city of Nagoya, Makita now owns a global network of ten manufacturing and assembly plants and enjoys worldwide recognition as one of the best selling professional power tool brands. Their Telford manufacturing plant is the only full-production facility for power tools in the UK and has been responsible for the construction of many of Makita's top of the line ranges since 1991. Makita is an ISO 9001 certified company and Makita Tools undergo extensive quality control tests, being made with premium grade materials and manufacturing processes to ensure consistent high performance across their product ranges.

About The Products

Makita Power Tools have been a longstanding favourite in the UK's construction industry for years. Makita 18v LXT Tools make up their biggest cordless range and Makita 12v CXT Tools offer many smaller and lighter alternatives which are perfect when working at height or in confined spaces. For more heavy duty applications, Makita also manufacture several 36v cordless tools which are powered by two standard 18v LXT batteries.

Makita Garden Tools have always been around but in recent years they have begun to focus more and more on this sector and as a result there have never been as many on the market as there are today. Makita Cordless Garden Tools run on the same batteries as the industrial power tools and many use the 36v dual battery system for increased power.

We also stock Makita Power Tool Accessories, including Makita Batteries & Chargers, Makita Makpac Cases, Makita Drill Bit Sets and a wide range of individual tools, parts and components.