Gesipa Tools Categories
↑ Browse the categories above to see all ↑
Gesipa Tools Top Picks
Gesipa Tools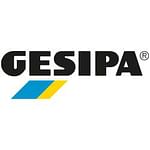 Gesipa are experts in blind riveting technology and manufacture tools and equipment via a global network of 5 manufacturing facilities in Germany, America and the UK. They were founded in Germany in 1955 and established the UK subsidiary Gesipa Blind Riveting Systems Ltd in 1971. Since 2009 they have been part of the successful Swiss SFS intec group and remain committed to providing versatile, high quality and cost effective fastening solutions to the industry sector.

About The Products

Manufactured from forged steel and die cast high grade aluminium, the Gesipa NTS blind rivet hand tool is a long standing part of their product range which has a slim profile and an ergonomic lightweight construction, designed to assist the user with riveting in difficult or cramped workspaces.

For powered fastening, the Gesipa Accubird 12v cordless rivet gun is a more recent innovation which uses lithium ion battery technology to drive large amounts of rivets with maximum efficiency and minimum fatigue. We also stock batteries and chargers for the Accubird range.