Freud Circular Saw Blades and Router Bits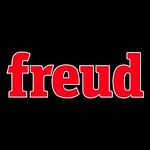 Freud own and operate a network of technologically advanced manufacturing facilities in Italy and Switzerland and are renowned for consistently delivering premium quality products. To ensure that they meet the toughest design standards, Freud owns and operates ISO9001, Vision 2000 quality certified facilities, an acknowledgement of top quality production processes. Whether you are a fine woodworker or a high production cabinet shop you can rely on Freud products to deliver superior quality finishes with long cutting life.

About The Products

Freud are renowned for manufacturing high quality saw blades, and next generation premier fusion line, featuring the radical fusion Trio tooth design, is the most technologically advanced general purpose blade on the market.

Their LP60M Pro Industrial Circular Saw blades are particularly suitable for both long grain and cross grain cutting solid wood, featuring a kickback-reducing shoulder design and high strength steel that produces stable and flat blades.

Top Picks