Bakers Soldering Fluid Categories
↑ Browse the categories above to see all ↑
Bakers Soldering Fluid Top Picks
Bakers Soldering Fluid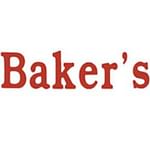 Established in 1989, Solder connection has become well recognised for the supply of soldering materials for both the Electronic and Industrial sectors. With over 20 years experience in the electronics market their product portfolio now covers all market sectors from commercial and telecoms through to military and space applications.

About The Products

From a wide range of solder, wires, pastes, associated fluxes and ingots for a range of jab applications from professional tradesman to DIY enthusiast.
Their Soldering Fluid is available in different volumes, all are specially formulated liquids ideal for soldering and tinning of copper and tinned materials.

Flux – Fluid, Baker's No 3 is a specially formulated liquid that is easy to apply fast acting economical in use. Zinc Chloride based flux is very effective at soldering copper, brass and pre tinned materials.