Albatros Safety Footwear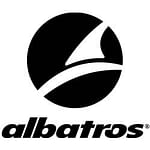 Albatros are a subsidiary of Germany's Puma sportswear brand, and specifically the Puma Safety Footwear division. Like Puma's safety footwear ranges, Albatros designs are often characterised by contemporary styling, though several of their products have a distinctively outdoor feel. Albatros have over 35 years of experience and their safety footwear is designed and developed according to international standards by an expert PPE team in Germany.

About The Products

All Albatros products are designed with quality, comfort and functionality at the fore. They manufacture safety footwear for several markets, and their workwear range is supplemented by plenty of rugged solutions for wet weather, hiking and trekking.
Top Picks